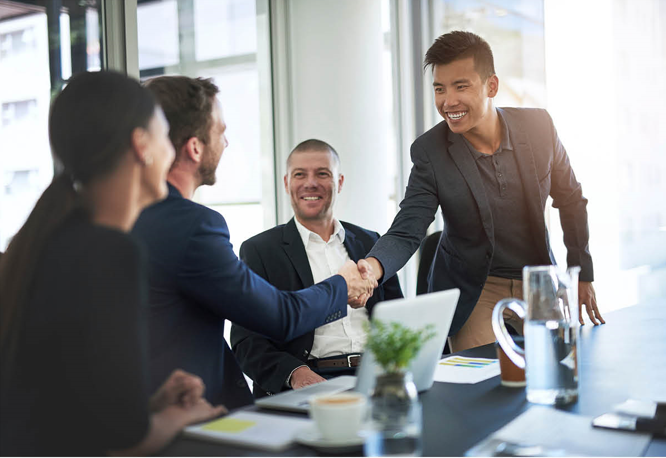 Paychex Flex offers a fully scalable solution to fit the needs of any size organization. In this webinar, we will discuss the challenges of human capital management and journey through the Paychex Flex platform to provide a solution for the many common challenges HR professionals are facing today.
In this Webinar we'll cover the following topics:
Benefit Administration
Electronic On-boarding for New Hires
Advanced Reporting Capabilities
Recruiting & Applicant Tracking
Time & Attendance
When: August 09, 2018 @ 2:00 PM (EST)
Where: Online Webinar
This webinar is perfect for HR professionals looking to learn more about Human Capital Management (HCM) solutions, or professionals with a deep understanding of the solution that are looking for the right product that can be customized for their organization.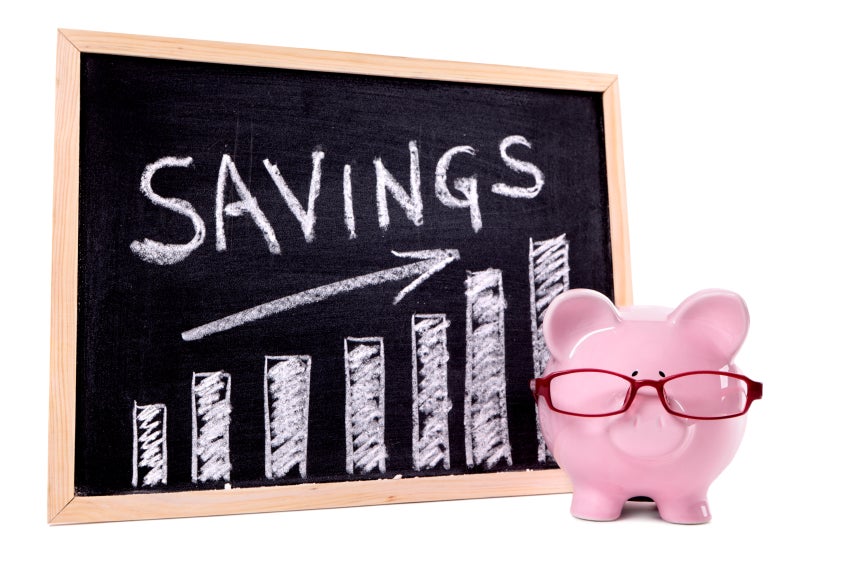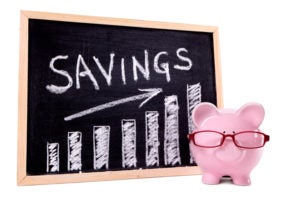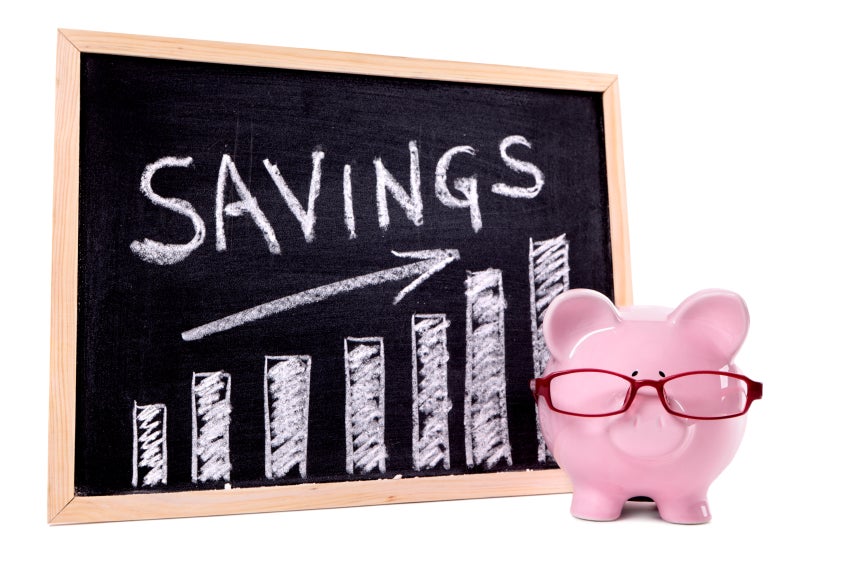 We understand different plans are right for different groups. We have come across two unique solutions that can help you save money on your next healthcare renewal and get your claims trend below 2%. These solutions, Reference Based Pricing and Care Coordination, are perfect for mid-market groups sized 100-2000+.
PPO Networks Lack Transparency – Change the Game with a Cost-Plus Approach
Cost-Plus Reference-Based Pricing offers employees a smart alternative to the typical PPO plans in a world where the average mark-up for hospital goods and services is 300-2000%. We believe health plans should be purchased in the same manner as goods and services. This approach delivers the transparency you need to make educated decisions when choosing a plan.
You could save up to $1500/ employee in 1st year.
Care Coordination – Reduce Claims Costs
The goals of coordinated care are to improve health outcomes by ensuring that care from disparate providers is not delivered in silos, and to help reduce health care costs by eliminating redundant tests and procedures. With care coordination, we create a new, more compassionate world of healthcare in which your employees will thrive – one in which care coordinators stick with members, build trust, and provide independent, accurate guidance that educates, alleviates confusion, and cuts wasteful spending.
With backgrounds in hospitality, and working side-by-side with a team of nurses, case managers, utilization management experts, health coaches, and disease management specialists, all available in real-time, care coordinators — or as we like to call them, "healthcare warriors" — oversee all aspects of patient advocacy and benefits delivery, including conversations with patients to:
Discuss claims
Get referrals
Ask about prescriptions
Make treatment decisions based on estimated costs
Quote benefits
Advocate for claims resolution
Confirm members are using in-network or top tier providers
Learn about wellness incentives
Ask about lifestyle programs
You could save up to $1300/employee in 1st year.
If you are interested in reviewing your healthcare claims costs and getting on the right track for years to come, give us a call and we'd be glad to offer our services and give you a detailed presentation on these solutions.

Health savings accounts (HSA) can be a useful tool for many people who can afford to pay medical bills up to their out-of-pocket maximum and contribute the maximum allowed amount to their HSAs annually. We've talked before about the advantages of an HSA , and how to determine if an HSA is right for you. One of the major advantages is the tax savings associated with the account. So, the more money you can contribute into your HSA, the more money you can save with tax benefits.
On April 26, 2018 the IRS announced that taxpayers with family high deductible health plan (HDHP) may contribute up to $6,900 annually. While the IRS had announced earlier in the year a reduction to $6,850 annual contribution, the original $6,900 limit will remain in effect after it was determined difficult and costly to implement the change and many complaints were received. For individuals with self-only HDHP coverage, the annual contribution limit for 2018 is $3,450.
HSA Limits for 2018:
Self-only: $3,450
Family: $6,900
If you have any questions regarding your HDHP or HSA accounts, please feel free to reach out to us!

Recruiting top level talent at the right price can has proven to be a difficult task for many employers in the United States. In addition to finding the right talent, some firms are growing so quickly, they're unable to get the work out of the door fast enough with their existing team. If you're having trouble with any staffing issue, offshoring may be the move for you. In this webinar, we welcome Mark Cottle, award-winning and leading expert in the UK and Australia on using offshore teams in the Philippines.
What is Offshoring?
Offshoring is when your work is being done by someone on your own team; an employee or contractor that works for you (your way with your systems). They just happen to be in a different location. This differs from outsourcing where a task is handed to an outsourcing company or professional to perform for you, doing things their way.
Mark will be discussing:
Reducing your costs through the implementation of an offshore model

Driving growth and opportunities in your business

Best processes/activities/tasks to consider for offshoring

Establishing your own dedicated offshoring team
When is the webinar?
Tuesday May 15, 2018 at 2:00 PM (EST)


New software implementation can be a pain – time and time again clients express their angst with payroll implementation issues. Whether someone has been using payroll software for a long time and it was never properly set up, or someone has just selected new payroll software, streamlining payroll administration and maximizing the system's output can be a daunting task for many HR professionals. In this article, we'll focus on three issues that can be cleaned up and optimized by bringing in an implementation consultant with background in accounting, benefits, payroll implementation, and payroll processing.
Some of the reasons to consider the importance of a payroll system and effective payroll implementation may include:
Compliance

Reporting

Streamlining critical functions such as payroll, benefits, and attendance

Tax requirements

Benefits Administration
To help maximize the capability of a payroll system we recommend starting with:
1. Home Page and Notifications
Since this is the first thing you see, this is a good starting point. Filtering through and cleaning up the home page message center can ensure that everyone receives pertinent notifications. These notifications can include important dates (Ex. Bank closed holidays or tax filing deadlines) to be displayed on the home page. Sorting through the clutter to keep important tasks on top is a simple, yet effective start towards maximizing your software.
2. Audit the Benefit Plan Set Up
When the client is using a separate vendor for benefits, there is room for error in the benefit set up module. Calling in an expert to accurately interpret your policies to ensure that calculations, exclusions, and effective dates are correct is important towards guaranteeing accurate benefit deductions in the payroll.
3. Analyzing Employee Data for Compliance
Remaining compliant is at the top of most HR professionals list when it comes down to employee data. To properly pull reports from a payroll system and evaluate compliance on an employee level you should be asking the following questions as a starting point
Are your employees being paid the minimum wage according to the state they work in?

Are your employees coded correctly to their lived in, worked in, and SUI state?

Are your employee's deductions and earning being validated on their paystubs as well as the master control to ensure accurate reporting on their W-2s at the end of the year?
As your full spectrum broker we want to ensure that we are helping you every step of the way. If you need any help optimizing your payroll system, our ADP123 team is ready and available to help you every step of the way. Our team offers real people providing real help… no robots or automated answers here!

Going to the doctor can be timely and costly. From having to miss work and drive to the doctor's office to sitting in the waiting room for up to an hour waiting to see a doctor – there has to better way. Technology has allowed for telemedicine to grow at a rapid pace and allows for patients and doctors to communicate through a live video or audio very quickly and easily.
In this webinar you'll learn:
What telemedicine is and how it is being used

Common conditions treated

How telemedicine can lower health care costs

The benefits of telemedicine for employers

Reduced employee absenteeism

Enhanced productivity

The benefits of telemedicine for employees

Easy to use, quality care, instant relief
Fun Telemedicine Facts:
Over 30% of Americans DO NOT have a Primary Care Provider (PCP)

92% of 1800MD patient issues are resolved at the time of consultation

80% of all claims processed are acute in nature

JAMA study found average time seeking care for non-emergency, acute care is 124 minutes =$25 billion dollars
Date and Time:
Thursday, March 29, 2018 at 2:00 PM (EST)

Faison Group can help you meet federal compliance deadlines for your health plan with the Health Plan Compliance Calendar – absolutely free to you !
Key Features:
Customized compliance calendar based on your answers to the health plan questionnaire

Rolling list of upcoming deadlines for a convenient quick view

Accompanying resources for each compliance deadline

Automated monthly email reminders of upcoming deadlines
Together, we can help you comply with federal compliance deadlines for your health plan. Sign up below to get started – and feel free to contact us if you have any questions getting started or filling out your short health plan questionnaire.

According to the Society for Human Resource Management (SHRM), top HR technology trends include a focus on social tools, education, and compliance. New Human Resource Information Systems (HRIS) can help both big and small businesses take care of many activities including those related to human resources, accounting, management, and payroll. When implemented correctly, HRIS can increase efficiency, productivity, and result in higher quality services offered. Many times, however, the problems can arise during the implementation process or if implementation is not done correctly.
Configuring for Optimal Function
Many HRIS systems come equipped with a lot of possible features and tools, which can quickly overwhelm companies – leaving them with only the basics. The basics are okay when first getting used to the system, but companies are ultimately leaving a lot of valuable information and processes off the table. This could prevent companies from achieving maximum ROI. It is always a good idea to bring in implementation experts to help configure the system and set you up for maximum productivity. We recommend the experts at weareHR .
Communication and Exchange of Data
It is critical that data can be easily and clearly exchanged within the HRIS system. Remaining compliant is a huge concern for companies, as noncompliance can result in hefty fines When implementing an HRIS, it is important to have your HR and payroll systems communicate with one another to ensure guidelines are followed along with payroll accuracy and timeliness.
Assessing Quality and Accuracy of Information
A system is only as good as the data it contains. Information should be entered accurately to achieve the greatest return from the systems. Checking the accuracy and quality of information can sometimes be a struggle for companies just getting started with new systems. HRIS analysts can be available to help overcome these important challenges.
While getting a new payroll system or HRIS can be an exciting move in the right direction, it is important that the implementation process is completed correctly to achieve maximum results. Our partners at weareHR can help with many of your human resources needs along with optimization of payroll processes!

Out with the old and in with the new! Human resources is an ever changing department that requires professionals to continuously adapt to unexpected factors like new regulations and technology in the workforce. With 2017 behind us, we dive into the 6 trends that could impact HR within your organization in 2018.
1. Using Technology to Your Advantage
New technology can be scary, but new technology in HR can increase efficiency and remove daunting, manual tasks. HR departments are using technology for things like employee enrollment and applicant data. Going paperless and taking advantage of online enrollment systems can make onboarding a breeze.
HR professionals are also taking advantage of HR resources at their fingertips . In an easy to use online portal, the latest policies and news on insurance, compliance, HR, and wellness can all be accessed.
2. Retaining Your Workforce
Low employee turnover is always a good sign of a successful HR department. Anytime someone needs to be replaced, it will take both time and money. Retention remains a critical focus in 2018, and studies have shown it costs 20% of an employee's annual salary to replace him or her. This shows how important it is to hang onto talent.
3. Create Flexibility
Work-life balance remains atop the list of benefits to attract quality employees in 2018. Technology has made it easier to allow employees to work remotely, with quality tools for meetings and collaborative software for groups to work on projects together.
Flexibility can help increase employee morale and thus improve retention.
4. Remain Compliant
Sexual harassment claims were on the rise nearing the end of 2017. Whether it be in Hollywood or in the workplace, sexual harassment should never be tolerated. HR professionals should review and revise sexual harassment policies and establish open door policies for employees who feel harassed. Faison Group can provide you with all the communication resources you need regarding this topic.

Each year the IRS announces inflation-adjusted limits for Health Savings Accounts (HSA) and High Deductible Health Plans (HDHP).
What is an HSA?
Gives you more control over health care decisions
Allows you to shop around for care based on quality and cost
You contribute pre-tax dollars into an HSA and funds accumulate tax-free
HSAs carry over year to year and can even be saved to use after you retire
HSA funds are yours to keep (or invest) even if you leave the company
The IRS limits for HSA contributions and HDHP cost-sharing all increased for 2018.
According to the IRS :
HSA Contribution Limits: The 2018 annual HSA contribution limit for individuals with self-only HDHP coverage will be $3,450 (a $50 increase from 2017), and the 2018 limit for individuals with family HDHP coverage will be $6,900 (a $150 increase from 2017).
HDHP Minimum Deductibles: The 2018 minimum annual deductible for self-only HDHP coverage will be $1,350 (a $50 increase from 2017), and the 2018 minimum annual deductible for family HDHP coverage will be $2,700 (a $100 increase from 2017).
HDHP Out-of-Pocket Maximums: The 2018 limit on out-of-pocket expenses (including items such as deductibles, copayments, and coinsurance, but not premiums) for self-only HDHP coverage will be $6,650 (a $100 increase from 2017), and the 2018 out-of-pocket limit for family HDHP coverage will be $13,300 (a $200 increase from 2017).
If you are interested in rolling out a HSA/HDHP plan for your employees, Contact Us! We have a game plan for you to follow including preparation suggestions, sample announcements, educational materials and communication for you to use during open enrollment!
Archives
2018
2017
2016
2015
2014