Your Full Spectrum Health Insurance Broker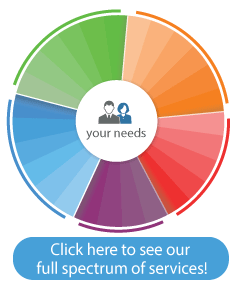 As preferred vendors of all major group health insurance carriers, over 25 wellness vendors, and premier partners of ADP and ProSential, Faison Group adds value by providing a one-stop-shop for everything you need to manage your employees smoothly. Faison Group is a full spectrum insurance and benefits broker, offering a wide range of services from group health insurance to hr software, corporate wellness programs, payroll options, and PEO solutions.
We offer low, affordable rates and when you partner with us to offer your employee benefits, we provide one-on-one enrollments, compliance assistance, individualized claims support, access to our We are HR Employer Resource Portal and HR Software. At Faison Group, we know that offering the right group health insurance plans and other benefits can have a large impact on the lives of your employees, and partnering with the right broker can have an even larger impact on your bottom line. Our experienced agents can help you identify your group's unique differences and make recommendations that not only fit your needs, but save your company money on your group health insurance plans, hr administration tools, and wellness programs.
So if you're thinking about improving your employee relations, offering your employees valuable benefits packages, or streamlining your employee management processes, you should be thinking about Faison Group. We're like no other insurance broker out there.
Contact us today for your free consultation.