Wellness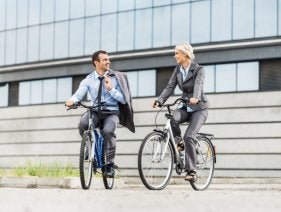 Looking for wellness solutions that can benefit your employees and your bottom line? Our supportive team of certified wellness consultants will take the time to understand your company's needs and help identify and negotiate the best solution on your behalf.
Why Promote Wellness?
Health promotion is an investment in your most valuable asset – your employees! Studies have shown that organizations that value and promote healthy lifestyles are more likely to attract and retain key people.
Our Solutions
We do not charge for our wellness consulting services and can even offer zero budget solutions on select online platforms. When we partner with your company for your wellness solutions, not only do we become your wellness broker, we become your partner in inspiring healthy employee habits and positive behavior change in your employees.