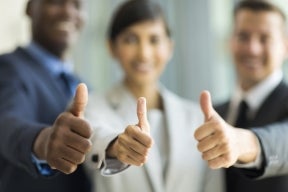 Ultimate Health: Insured Healthcare Reimbursement
(for select employees)
Ready to get back to 100% healthcare coverage levels and end your frustrations with your primary plan's limitations? Want to expand your forced healthcare coverage with reimbursement for all types of out-of-pocket expenses (even LASIK, orthodontia and brand name Rx)? It's all possible with ArmadaCare's Ultimate Health plan.
With this supplemental plan, you can avoid sacrificing your personal health benefits without making changes to the company's primary coverage. That's because the plan can be provided to select employees since it isn't restricted by ACA. At the same time, you'll gain powerful compensation leverage through 105(h) section tax rules. This is not local, state or federal tax advice as each person and company is unique. It is recommended that you seek the independent counsel of a professional tax advisor.
Insurance plans and coverage may vary by state. Detailed coverage and exclusions and limitations are listed in the Certificate of Insurance.