The highly talked about tax reform bill, called the Tax Cuts and Jobs Act, was passed on December 20, 2017 in the Senate and House of Representatives and is expected to be signed into law by President Trump shortly. The bill brings important changes to the federal tax code, with one of the major changes coming in the elimination of the individual mandate penalty in 2019.
What is the individual mandate?
The individual mandate was put into place in 2014, requiring most individuals to obtain acceptable health insurance coverage for themselves and their family members or pay a penalty. Based on information from individuals filing tax returns and checking whether or not they had coverage, the IRS assesses a penalty for each nonexempt family member without coverage.
How to proceed:
Although the tax reform bill will eliminate the individual mandate penalty, this repeal will not take effect until 2019. Individuals should continue to comply with the mandate as they have in previous years through the duration of the 2017 and 2018 tax return periods.
These individuals should indicate on their tax returns whether they:
Had health coverage for the year
Qualified for an exemption from the individual mandate; or
Will pay an individual mandate penalty
If you are looking for individual or group health insurance or have any questions regarding the effects of the tax reform bill being passed or the elimination of the individual mandate penalty in 2019 – feel free to Contact Us !

The Power of Voluntary Benefits
As healthcare costs continue to increase, so has the value of voluntary benefits. Employees benefit because they have a variety of insurance and other program options conveniently available in one place, and employers expand their voluntary benefits to compensate for employees' increasing healthcare costs.
Types of Voluntary benefits
Traditional voluntary offerings include:
Dental
Vision
Disability
Critical Illness
Life
Accident Insurance
Nontraditional voluntary offerings include:
Group Legal Plans
Pet Insurance
Financial Planning
Employee Discount Programs
Educational Assistance
Adoption Assistance
Identity Theft Insurance
To see the advantages of voluntary benefits for your employees, the value of voluntary benefits for employers, and why communication is key, click below to get the full whitepaper!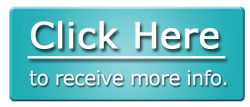 Healthcare costs are on the rise year after year, so now is the time for consumers to act and become health literate to reduce healthcare costs. Much like we shop around for food, clothing, or a new car, we can shop around and ask questions to consider all health benefits options that could save us time and money. By putting forth a little effort, you could save thousands of dollars on your medical bills this year:
Look at your bill closely – It's not uncommon for medical bills to contain mistakes. Keep track of your visits, tests and medications, and compare them against your bills. Request a corrected bill if you find an error and notify your insurance company.

Stay in-network – Medical costs can skyrocket when you visit a provider who is not in your plan's network. Make sure your primary care doctor and any specialists you may need to see are in your network when possible. You can check which doctors are in your network by visiting your carrier's website.

Choose your health plan wisely – Choosing the plan with the lowest premiums or sticking with the same plan year to year may not be the smartest option. Estimate your medical expenses for the year and look through each plan option each year to see which plan is the best fit for you.

Consider an HSA – Health Savings Accounts (HSA) are continuing to grow in popularity throughout the US. These plans are combines with a high deductible health plan (HDHP). Funds you don't use grow tax-free and can be rolled over from year to year.

Preventive care is important – Make sure you and your family are getting your routine checkups and vaccines as needed. This can help prevent medical problems and chronic conditions down the road.

R-E-L-A-X – Take Aaron Rodgers advice and relax! According to WebMD, up to 90% of doctor visits are for stress-related conditions. Relaxation techniques are effective in controlling anxiety and enhancing the immune system to reduce conditions like high blood pressure and chronic pain.

Take action towards a healthy lifestyle – A focus on healthy eating and physical exercise can work wonders towards your overall health and reducing medical bills. A healthy lifestyle and weight can reduce future medical conditions and diseases.

Quit smoking – Under the ACA, health insurers are allowed to charge smokers 50% higher premiums than nonsmokers for new policies sold to individuals and smaller employer groups.

Get a second opinion – Many tests like MRI, CAT scans, etc. can be very costly to perform and may not be covered by insurance. Getting a second opinion before conducting these tests can help eliminate some unnecessary expenses.

Consult a broker – Health plans can be complicated. Insurance brokers are familiar with all the new plan options and carriers and can help you find the best plan that will work for you in the situation you are in.
Use these tips to reduce your healthcare costs this year! If you have any questions, or personally need help reducing your healthcare costs by exploring different benefits options – give us a call!

The best brokers can assist you by being an educational resource and strategic advisor that can offer you with Human Resources support. A consultative broker strives to be a strategic partner for your business, learning about your challenges and needs, and how he or she can support you with a variety of resources and services. So what can a broker like Faison Group do for you?
Educational resource – We can help you understand complicated, changing mandates that dictate health care reform compliance and more!
Strategic advisor – We can help you with health risk management, wellness programs, and more!
HR support – We can provide access to employee newsletters and benefit announcements, as well as sample documents and expert advice for crafting policies, forms, benefits summary statements, handbooks, and more!
We'd love to offer you all our services, and are willing to give you access to our resource portal to assist you with all of your HR needs! If you would like to get started with this complimentary access, please Contact Us!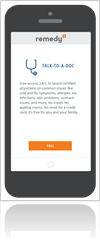 Wouldn't you like to deliver some good news to your employees this renewal? How about saving time, money, and offering a better healthcare experience? Imagine how that would impact your productivity and retention!
What you'll learn:
You'll learn how you can give your employees the power to be smart healthcare consumers. When it's easy and positive, they'll appreciate healthcare as a benefit again!
Did you know:
Last year savvy employers cut their healthcare spend by a combined $1.2 billion
A 10% premium increase equals an average $56 per employee per month added expense
Employee elected turnover is over 21% in the United States today
Deductibles have risen over 250% on average since 2005
Sign up for our Healthcare Innovation webinar and learn how you can offset medical renewal increases without cutting benefits!


Tired of spending countless hours googling the latest policies and news on insurance, compliance, HR, and wellness? Not only can certain documents be tough to find, but the validity of the information found is always in question. Faison Group offers its clients access to a personalized website to click, connect, and communicate with HR peers and resources.
All of the content posted is written by a team of experienced attorneys and professional writers, so you know you're getting reliable, accurate information – never again will you have to worry about validating material! Documents are accessible 24/7 and always downloadable and easy to find, all located conveniently in your online portal.
By accessing the portal you'll be able to:
Take control of compliance
From health care reform to FMLA to HIPAA, and everything in between, we have the resources you need to stay in compliance and up to date on the latest guidance and legislation.
Access workplace policies and forms
Putting together an employee handbook and gathering relevant policies can be a tedious and daunting task. With our employer resource portal, all you need to do is search "policy" to find a wide range of sample policies, or download and gain access to a comprehensive, customizable Employee Handbook.
Tackle tough issues with ease
Connect with more than 325,000 peers working in HR to handle those tough situations that may not otherwise be so easy to handle. You'll have access to an online community forum with thousands of HR managers from across the country where you can ask questions and share best practices with one another.
Kick off wellness
One of the most popular resources in the portal is the monthly Live Well, Work Well newsletter – you can send this to employees to help educate them on timely health and wellness issues.
A National Health Observances calendar is also available, which highlights the different health and safety observances each month.
Looking to get started?
Faison Group's weareHR resource portal offers you time-saving tools and resources that help make managing your everyday work tasks easier. All Faison Group clients have free access to the portal. If you are a client and have not received access please contact us. If you are not a client and would like to gain access to our resource portal, please contact us as well!

The difficulties of keeping up with changing government regulations, especially in the current environment of massive healthcare changes that affect business and individuals alike, are numerous. Keeping up with these changes presents big concerns and a burden to HR departments as gathering the correct information can be time-consuming and tedious.
Misinformation and confusion are not acceptable excuses when fined with noncompliance of government regulations. Thus, finding a good source of information for HR support is crucial!
For the full document including what you need to remain compliant along with how to overcome the challenges associated constantly changing government regulations…
Download the full whitepaper here
If you would like full access to our employer resource portal, please contact us!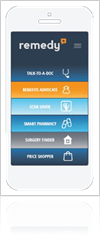 Tired of being dictated to by the health insurance system? Wish you had a good answer when employees ask why it can't be easier?
What you'll learn:
How to gain some control over the system and make using healthcare an easy, positive experience for your people.
Did you know:
Only 7% of employees know the meanings of co-pay, deductible, coinsurance, and out-of-pocket
Americans average 25 hours of work time per year struggling with the healthcare system
Your healthcare plan is one of the top 3 investments by your company. If employees don't appreciate it, the ROI on that investment is negative .
Medical expenses are the #1 cause of bankruptcy, among those with health insurance .
Sign up for our Consumerism Webinar and learn how you can make healthcare fairer for you and your employees.


In the complicated world of benefits, communication plays a vital role between employers and employees in offering a robust benefits package that truly works. Many employees do not fully understand the extent of their benefits or how to use them, but by providing these employees with access to educational materials that explain the complex world of health insurance, employers can simplify the process.
Technology driven solutions like employee resource portals are available to help workers better grasp benefits knowledge and stay up to date on the latest benefits news. These platforms include:
Notifications about important benefits deadlines
Resources explaining the difference between health plan options, medical savings accounts, and retirement information
Comprehensive plan information for health insurance companies or network providers
A direct line of communication with the HR Department

Pack up your shoes, socks, shirts, pants… oh and don't forget your phone (your telemedicine device)! Vacation should be a time of fun and joy, and you have enough things to worry about between catching your flight, finding a hotel, and planning your trip itinerary, without even thinking about how a common ailment could really throw off all your plans!
We often don't think about where we would go if a minor medical condition were to occur while we are out of town. Urgent care centers or hospital emergency rooms are popular options, but can end up being very costly. In addition to cost, these locations may not be easily accessible if you end up in a more remote area.
Telemedicine offers an easy and convenient way for you to speak with a doctor and even get prescriptions while you are away from home. You can phone a doctor through your telemedicine app or call the telemedicine number without ever leaving your hotel room. Communication with a doctor is available via email, phone, or video conference.
"If you're away from home this summer on a family trip, and somebody in your group needs immediate treatment for a minor medical condition, telemedicine providers can address most of the common conditions and even prescribe medicine when medically indicated," said Dr. Richard Vienne, Univera Healthcare vice president and chief medical officer. "I urge everyone to learn more about telemedicine by asking their health insurer."
If you'd like to learn more about telemedicine or get a quote, feel free to contact us here at Faison Group! Faison Group's partnership with 1-800MD helps offer these services for rates as low as $2 per employee.
Archives
2018
2017
2016
2015
2014